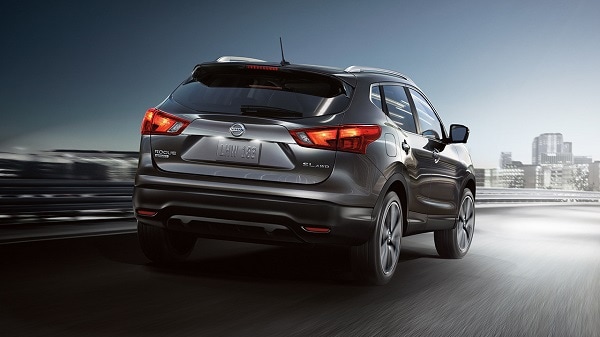 Winter has finally come to an end, and the sun has been peeking out from behind the clouds more and more each day. Edison Nissan wants to stress that maintaining your vehicle is important, and there are a few specific spring vehicle maintenance tips that drivers should take heed to. One tip that will prolong the life of your vehicle's tires is regularly checking for correct alignment of its wheels. Before you start the engine for your first warm-weather cruise, make sure that your tires are ready to go.
The folks at RightTurn want drivers to know the benefits of alignments, and have put together a guide including some of the valuable information below.
Vehicle handling and maneuverability, as well as fuel efficiency, can all fall victim to a car whose tires aren't correctly lined up. You might have thought that tire wear and performance were the only items affected, but these other concerns also come into play. In regard to when you should get your tires aligned, there's no absolute right time. All vehicles come with different suggestions, but there's one constant above all else; the service technicians at Edison Nissan are ready to test whether or not an adjustment is necessary, or how often you should be checking to align the vehicles on your particular vehicle.
Drivers Go To Edison Nissan For Wheel Alignments
If your Nissan model has ever veered off to the side of the road once your hands have been removed from the steering wheel, or if you've ever experienced startling vibrations on the steering wheel, odds are these issues were caused by improper alignment. There's no use in putting off this simple automotive maintenance, because the longer you do, the more likely your tires are to end up out of place, and an array of other issues can arise in various areas of your car.
Don't harm your tires beyond reparation. Incorrectly aligned wheels are one of the primary causes for uneven wear on tires and having tread wear that isn't consistently dispersed can simply reduce the safe driving life of a tire. With improper alignment, you may end up exchanging your tires more frequently than what's actually required. Drive safer and smarter by getting your wheels properly aligned when needed.
Edison Nissan is always offering service specials to bring convenience to its customer base. Make sure you check out the website for coupons before making your appointment, as new offers arise all the time!
Edison Nissan also offers an assortment of new cars, each of which vaunts the features give drivers the peace of mind they'll need while putting their rubber to the road. Be sure to visit today to take a test drive! More information can be found at //www.myedisonnissan.com/.