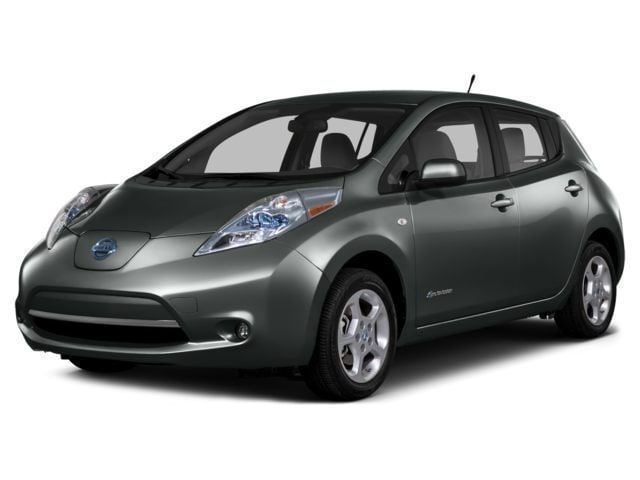 It might not be what some people want to hear, but it's hard to get away from the fact electrification appears to be the future for our personal mobility. Whether it's one of those tiny, one-passenger bike-come-cars the Japanese seem to quite fond of developing, or sports cars with top-speeds of well above 200 mph, electricity is going to play a huge part in years to come. So, when it comes to making the kind of electric cars families are going to using in daily life, here at Edison Nissan we're delighted that our manufacturer is ahead of the game with the Nissan Leaf already being the standard-bearer for electric cars (EVs) around the globe.
The Nissan Leaf isn't just an electric car, as far as most people are concerned it's the electric car. It's now easily the biggest-selling EV in the world, and its manufacturer is now even making a profit out of each one its sells. Being profitable might not sound like a big deal to the casual observer, but the experts here at Edison Nissan will tell you that such a niche car now being profitable is an incredible achievement.
Although the Nissan Leaf pretty much had the EV market to itself for a while, that's no longer the case. Plenty of manufacturers are starting to come up with electrified versions of existing gasoline models, although few are offering models yet that have been designed to be electric from the ground up. One manufacturer that does is Tesla, and the Tesla Model X is a genuine contender when it comes to all-electric family transportation.
Among the standout features of the Tesla Model X are its Falcon Wing doors. While they look really cool and they'd be great to show off to anyone you want to impress, it's hard to avoid imagining them sticking or breaking down before too long. The Nissan Leaf may have regular doors, but it's as simple a design as you can have and you're not relying on potentially temperamental or fragile electric motors for entering and exiting your car.
The next area to consider when it comes to family life is the amount of cargo space available. The Tesla Model X may have seating for five people, but there's barely room left for spare copy of the handbook if you've got a full complement of passengers onboard. By way of comparison, the Nissan Leaf gives you 30 cu.-ft. of cargo space with the back seat folded down and 20 cu.-ft. even when the rear seats are up.
Another crucially important area any family will have to consider is the price. While the upgrade to a 30 kWh battery from the previous 24 kWh unit has increased the starting MSRP of the Leaf to just above the $30,000 threshold, it's still a very, very long way from the $74,000 asking price for the least expensive version of the Tesla.
The Tesla Model X is a great electric car, but it's hard to make a case for it as an everyday family car when you compare it to the Nissan Leaf.
For more information on the Leaf and any other Nissan, please don't hesitate to get in touch with us here at Edison Nissan through our online contact form, by phone, or by stopping in to see us.