Nissan No Charge to Charge Program Grows to 50 Cities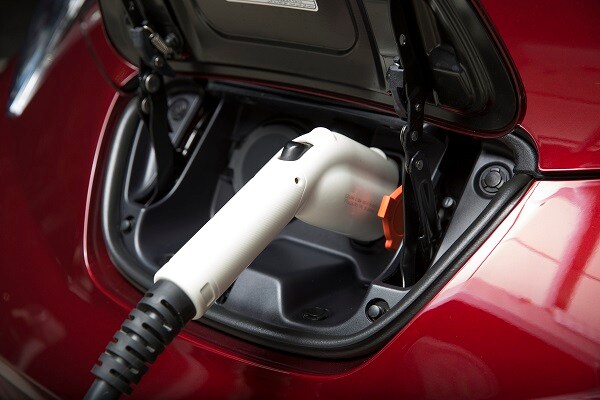 Consider it another new milestone for Nissan's efforts to electrify the country: In September, to help celebrate National Drive Electric Week, the brand expanded its "No Charge to Charge" program to a 50th U.S. market. That means almost 90 percent of LEAF owners now live in cities where they can take advantage of the program. The closest city for Edison Nissan customers is New York, of course, but the automaker remains committed to supporting Nissan Electric Cars everywhere.
Said Brian Maragno, director of Nissan EV Sales and Marketing: "As the leader in electric vehicle sales, we understand the importance of being able to drive within and between cities with confidence. We know that a robust charging infrastructure is crucial for all EV drivers, which is why we are looking to collaborate with other partners and automotive manufacturers to continue to grow an infrastructure that is inclusive of a variety of EVs."
At this stage, that infrastructure includes nearly 1,000 fast-charge stations that are participating in the "No Charge to Charge" effort.
As for owners (and lessees) who participate, they get exactly what they're promised: two years of free charging at any of those locations. The program can help them save up to $1,000 over that time, and up to $10 per charge. In fact, since the summer of 2014, when the initiative kicked off, folks have saved more than $4.2 million by taking advantage of the program. Fast-charge stations help LEAF owners save time, too, since models equipped with compatible charging ports can boost their batteries to an 80 percent charge in about 30 minutes. That said, to expand the reach of the program under Nissan's "Infrastructure for All" strategy, all new "No Charge to Charge" stations will have both CHAdeMO and the lower-capacity SAE Combo connectors.
Nor is finding one of the stations a challenge: Nissan backs both an online resource and the LEAF EZ-Charge app, with a station locator, for Apple and Android phone users. The automaker also reports that "LEAF drivers living in the 50 'No Charge to Charge' cities are typically no further than 10 miles from the nearest fast-charge station."
Meanwhile, the top range of the 2016 Nissan LEAF is now more than 10 times that distance. That's thanks to the newly standard 30-kWh battery for the LEAF SV and SL trims. With a 25 percent increase in power, the new battery extends LEAF range by 27 percent, to a full 107 miles. Efficiency also remains high, as the EPA rates the LEAF SV/SL at 124 MPGe city/101 MPGe highway/112 MPGe combined.
Don't forget about the federal tax credit, either. When you account for the $7,500 tax incentive for buying a new LEAF at Edison Nissan, the net cost can drop as low as $21,510. For the cost of other Nissan products, check out the Edison Nissan inventory.
*All vehicle mileage based on 2017 EPA mileage estimates. Use for comparison purposes only. Do not compare to models before 2008. Your actual mileage will vary, depending on how you drive and maintain your vehicle.