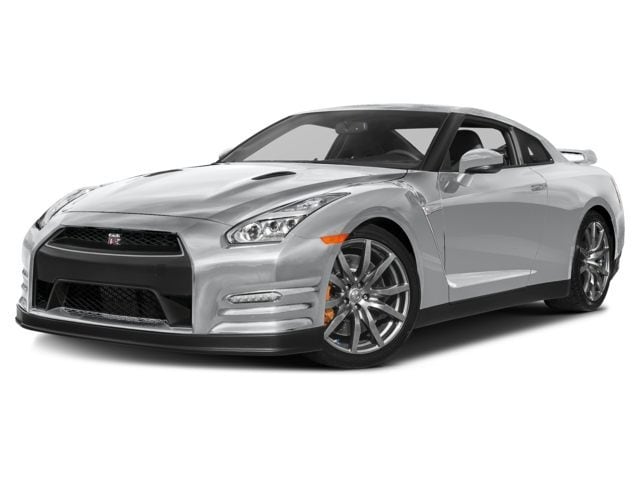 When it comes to building powerful performance cars that are thrilling to drive, the American and Japanese ways of doing it have always been pretty different. While we have always seen a big V-8 as the starting point for any fast car worth building, our friends from the Land of the Rising Sun have chosen to tread a somewhat different path. But although the 2017 Nissan GT-R Nismo very much follows the recipe of a smaller displacement engine pushed to its limits with advanced electronics and turbocharging, at Edison Nissan we can assure you it's a model any muscle car fan would be delighted to get to grips with.
Even if you've not come across a 2017 Nissan GT-R Nismo or any of its predecessors here at Edison Nissan before, you're sure to have seen or heard of them elsewhere. For a start, the GT-R and GT-R Nismo have been featured among the fastest and best vehicles to maneuver in Gran Turismo and other driving video games for some time now. The GT-R, or Nissan Skyline GT-R as it is often called abroad, is also something of a movie star after featuring heavily in the "Fast and the Furious" movie franchise.
The GT-R may look, sound and be constructed very differently from an American muscle car, but none of that would detract from the feeling of sheer exhilaration any muscle car fan would experience with even a brief amount of time behind the wheel. It's always been an extremely fast car that handles like it's on rails, but the 2017 version even exceeds the incredibly high standards set by its predecessors.
At the heart of the Nissan is 3.8-liter, high-capacity, twin-turbocharged 24-valve V-6 engine, which develops 600 horsepower and 481 lb.-ft. of torque. Now, that may sound like it falls well short of something like a Challenger Hellcat, but you then have to consider other matters, such as the fact the Nissan weighs-in at around 550 pounds less than the Hellcat. And that's before you even start to think about the all-wheel drive system that's standard on the GT-R Nismo, and the mass of advanced chassis and suspension technology all contributing to one of the most thrilling drives offered by any road-legal car in the world right now.
And if you think Hellcat's 0 to 60 mph time of 3.6 seconds is impressive, how about trying the GT-R Nismo's time of just 2.9 seconds on for size? And perhaps the most impressive thing about the Nissan is you don't have to be a fully paid-up professional racing driver to enjoy what it can offer either. With the GT-R's quick and responsive steering, rigid structure and its adjustable suspension, even relative amateurs can soon start to feel positively heroic sitting behind the wheel of this stunning car.
The 2017 Nissan GT-R Nismo isn't a muscle car, but it's definitely a car any muscle car fan will love and appreciate, if they can get their hands on one.
To find out more about the GT-R or any model in the Nissan range, don't hesitate to get in touch with us here at Edison Nissan by completing our online contact form, giving us a call, or dropping by to see us when you can.